Just Because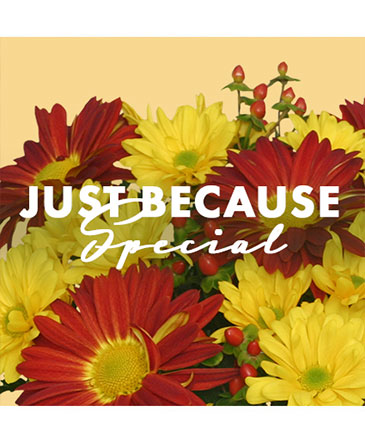 Just Because Special
Designer's Choice
The best reason to send flowers is for no reason at all! Our Weekly Special Just Because arrangement is perfect for the person who deserves a smile on any given day. Show them how much they're loved with flowers designed by expert florists that will brighten up their room for days!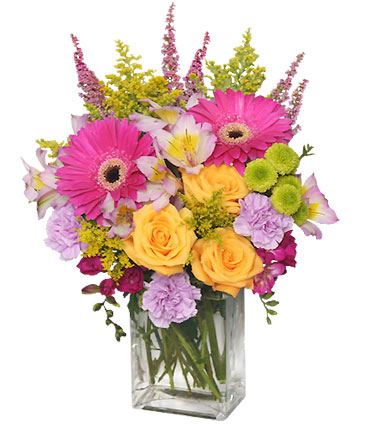 FRUIT COCKTAIL
Floral Bouquet
If you're looking for something beautiful and bright, you've come to the right place! This arrangement is full of vibrant flowers to brighten their day! With hot pink gerberas, golden yellow roses, Moonshade carnations, and more, Fruit Cocktail is the perfect arrangement for that special person in your life.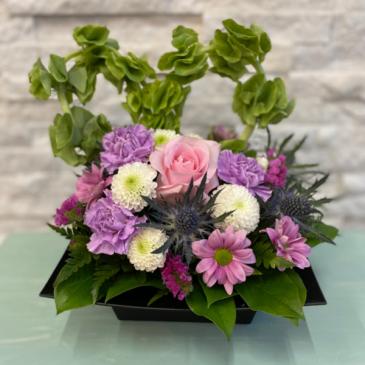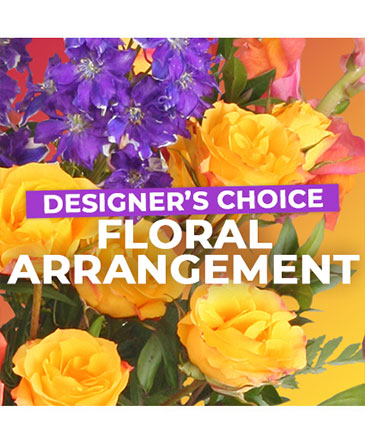 Custom Florals
Designer's Choice
Picking the perfect flowers for that special person can be tough. Let us make it easy on you by allowing our designers to create the perfect arrangement for any occasion! You don't have to be an expert to know that flowers are a gift that anyone will love, so you can't go wrong with our Designer's Choice!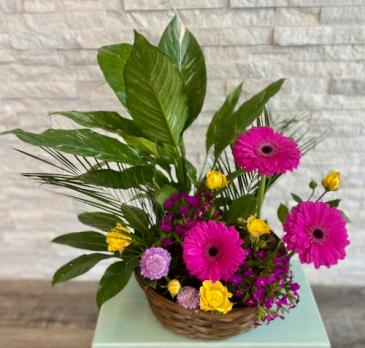 Botanical Garden
Potted plant and fresh flowers
Overflowing greens are brought to life by a touch of bright flowers to create a fresh, beautiful look for any occasion. Choose one of our three sizes: 8" (STD), 10" (DLX), 12" (PREM). *Plants and fresh flower types may vary due to availability.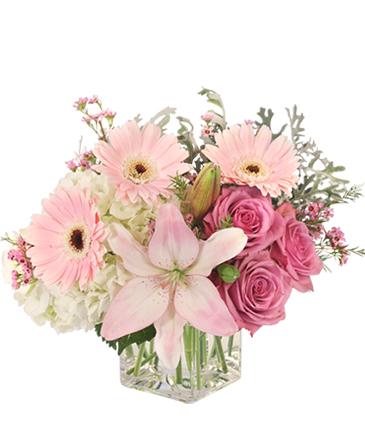 Just as the sun begins peeking over the horizon, delicate ribbons of pink marble the sky and a hush falls over the world. Soft pink gerberas and roses whisper gently in the dawn of a new day and pink lilies awaken the senses with their sweet scent. Quiet Dawn embraces the beauty of new life and tokens of gratitude.
Bloom Stones Floral and Gifts in Saint Albert has floral arrangements and gifts perfect for any special occasion, but sometimes you don't need a reason to remind someone you care. That's why we think "just because" is one of the best reasons to say: "Thank you," "I'm sorry," "I love you," "Hope you're having a good day," "Good luck," "Congratulations," "I miss you," "I wish I could be there," or "Forgive me." Browse our selection and order online or call us to place an order "just because!"